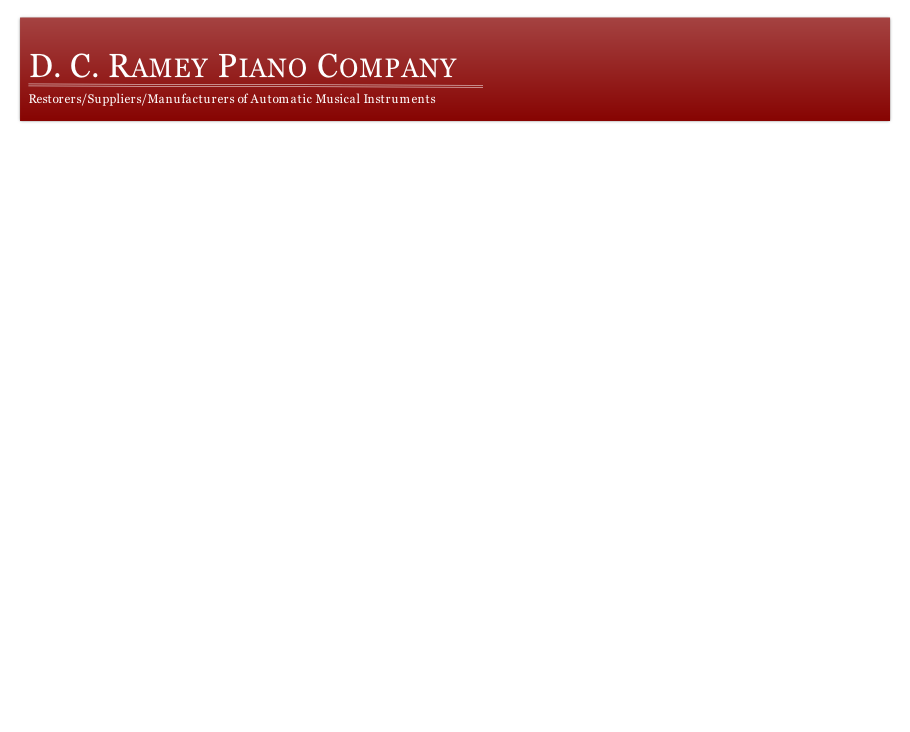 Copyright © 2011-2023 D.C. Ramey Piano Company, LLC. All rights reserved.


Coinola Style JX orchestrion


Consider this rare Coinola Style JX orchestrion made by Operators Piano Company of Chicago, a major player in mechanical music from about 1904 to the mid 1930s. Operators produced a wide variety of coin operated pianos under the "Coinola" brand. Using the special style "O" music roll, with unique, well executed arrangements, Coinola orchestrions remain prized instruments in the finest collections.

Previous Page
Along with piano and mandolin, this model features a 24 note bell unit, bass drum (with tympani beaters), cymbal, triangle, snare drum, and wood block (same instrumentation as the Style X).
The instrument was restored when purchased by current owner. The instrumentation in the bottom half of the instrument were added at some point (similar, but not genuine "Coinola" parts). Looks and sounds great. Located in Connecticut. Please inquire for price and/or questions.