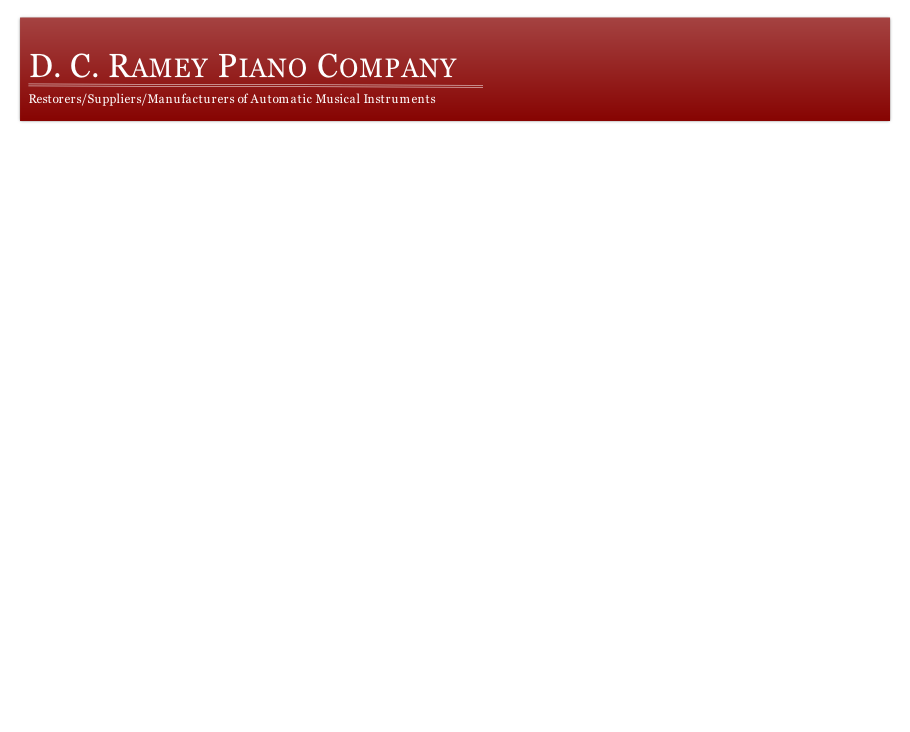 Copyright © 2011-2023 D.C. Ramey Piano Company, LLC. All rights reserved.


Link Model 2-EX


Link Piano Company coin pianos operated from an endless roll system. The company made several models of coin pianos and orchestrions into the late 1920's, all using endless music rolls throughout production, despite all of its competitors abandoning endless rolls for the far easier to change rolls of conventional rewind systems.

Previous Page
This model was built about 1928 and has the late style expression mechanisms that give the instrument enhanced expression over earlier models when playing rolls from 1927 and later.
This a good project for someone looking for a late Link piano to restore. The piano has been restrung with new nickel pins and newly plated pressure bar. The plate (harp) repainted as well.
Dimensions are 5' 6" tall by 4' 2" wide by 1' 11" deep.